ACT Annual Dinner 2023
The ACT Annual Dinner, postponed due to rail strikes, not once, but twice (!), took place 18 January at the Grosvenor House Hotel, London.
1300 people from across the treasury community gathered to enjoy an evening of community and fundraising. We raised £45k net for Hand in Hand International, who support grass root entrepreneurs in developing countries, mainly women. We also heard from astrologer Maggie Aderin-Pocock, who told us how to 'reach for the stars', and there were short speeches from Caroline Stockmann, Dino Nicolaides (President ACT) and Lisa McGeogh (HSBC).
It was great to have Helmut Schnabel representing IGTA, and Tom Deas from the NACT, who was also there to celebrate his recent award for services to treasury, his Honorary FCT. Sadly Francois Masquellier was unable to attend due to illness. He was missed!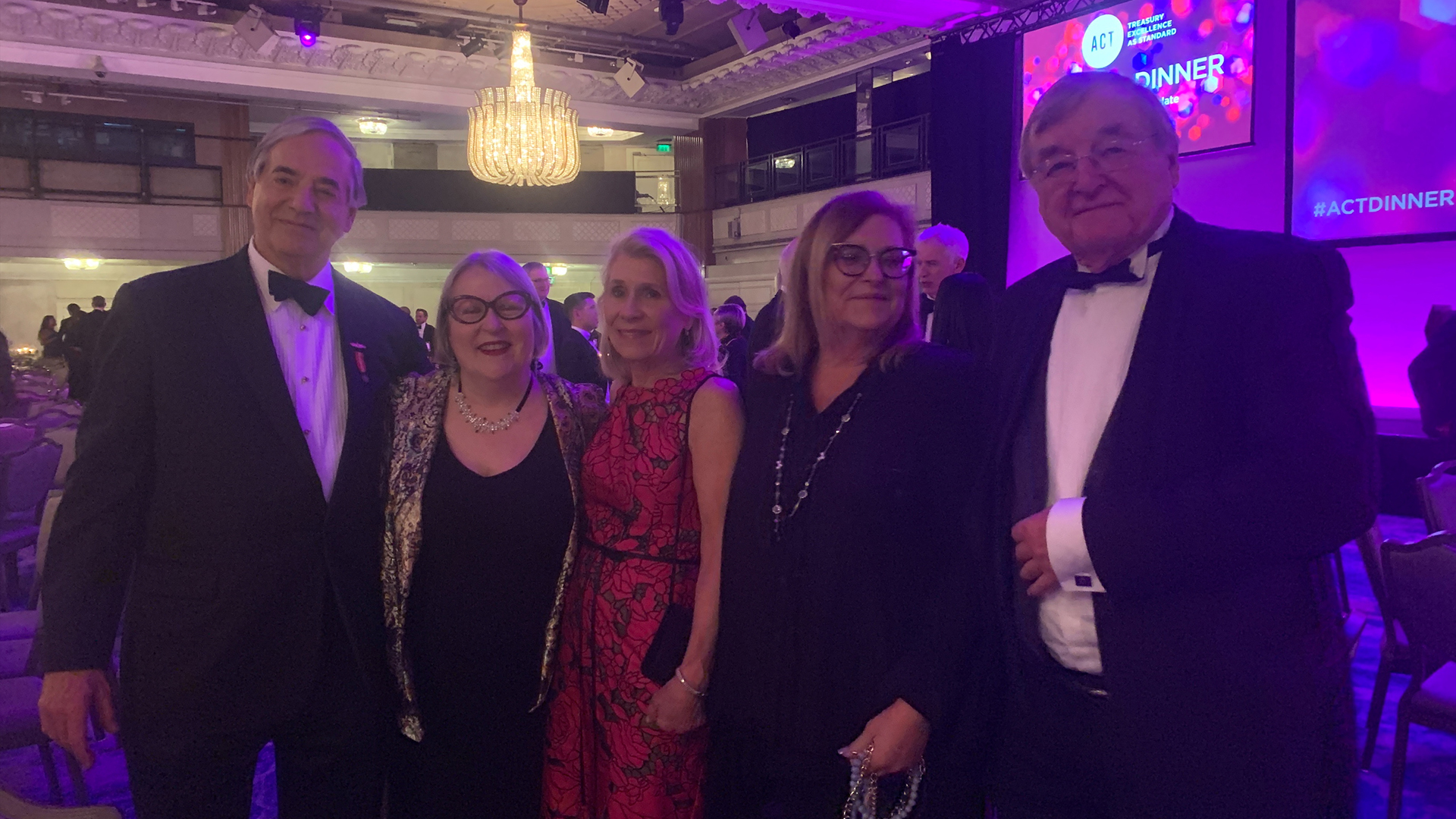 Written by Caroline Stockmann