EACT announces Tarek Tranberg as Head of Public Affairs & Policy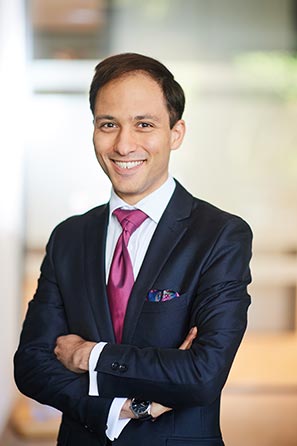 With immediate effect Tarek Tranberg assumes the role as Head of Public Affairs & Policy of the European Association of Corporate Treasurers (EACT).
Tarek is an experienced public affairs expert, specialising in EU financial regulation and has previously advised financial and non-financial companies across the entire financial services value chain on their EU policy advocacy strategies at FleishmanHillard. Tarek has a profound understanding of the regulatory issues impacting treasury and of the strategic objectives of the EACT.
Jean-Marc Servat – Chair of the EACT – said: "We are at a point in time where the pace of EU financial regulatory initiatives has reached levels not seen since the aftermath of the 2008/09 financial crisis. We are excited to have someone with Tarek's proven regulatory expertise lead our European public affairs and drive forward the EACT's strategic objectives on regulatory topics".
Tarek said: "I am delighted to be taking over this role and represent the interests of corporate treasurers in our member organisations and companies across Europe. I am also looking forward to representing the EACT and the treasury profession across Europe at a time of renewed momentum behind EU financial regulation and against the backdrop of an ambitious EU financial services policy agenda that has both spill-over effects and direct impact on treasurers".
Tarek – a German/Egyptian dual national – holds a Master's degree in Political Economy and EU Politics from the London School of Economics and Political Science (LSE) as well as an undergraduate degree in Law from the University of Münster.